What is the real
harassment situation in your organization?
Do you know how to handle harassment complaints fair and professionally?
Does your workforce know exactly which behavior you will not tolerate?
Get in front of workplace harassment
Despite workplace harassment not being a new phenomenon, its presence on the corporate people agenda has been expanding rapidly over the last few years.
One of the most apparent developments within workplace harassment over recent years, is the widened understanding, that harassment is more than physical assault and obvious verbal abuse. This also means, that a growing number of organizations are stepping up their game, in securing a working environment where everyone can feel safe and included.
Our harassment solutions help you measure, understand, and secure a safe and including working environment. We offer you several ways to work with harassment: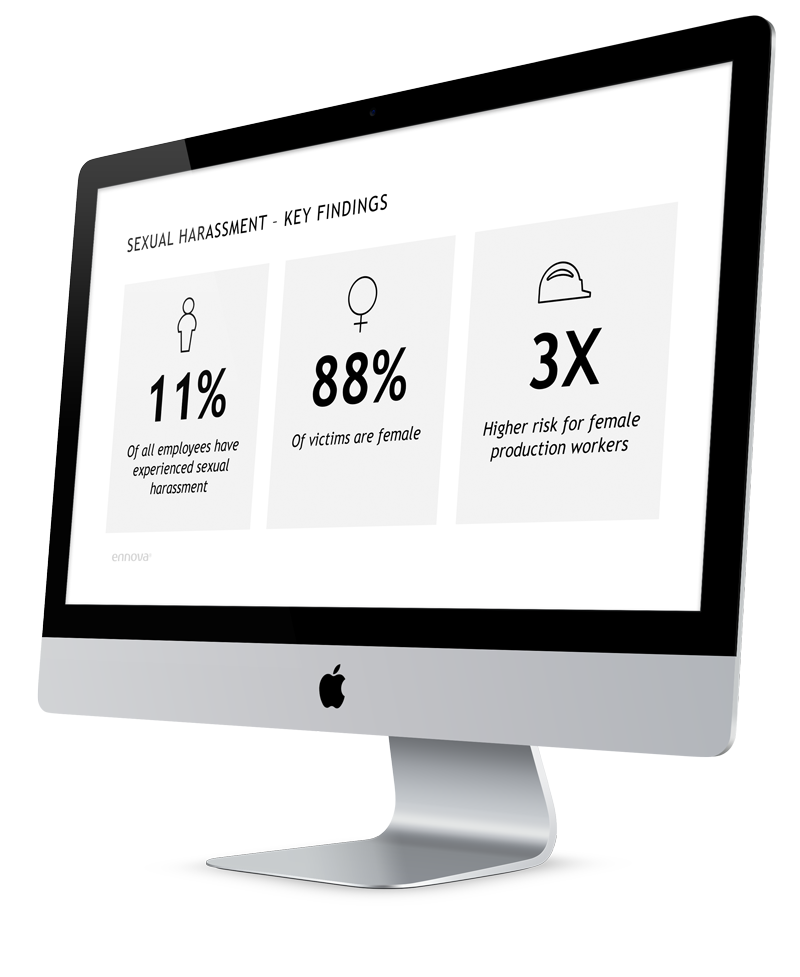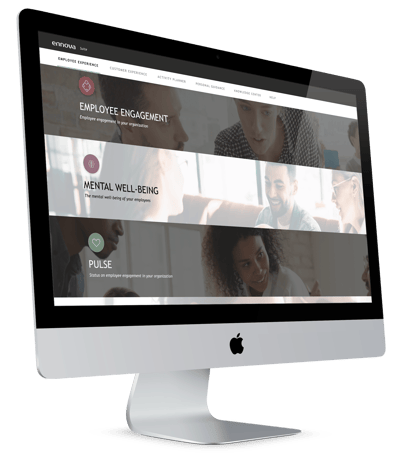 Ennova Harassment Survey
The Ennova harassment survey goes beyond merely fulfilling workplace assessment requirements. The aim is to get a detailed view of unwanted behavior across the organization and at the same time send a very clear message about what sort of behavior that you are not willing to tolerate. The survey unfolds unwanted behavior as well as witnessing unacceptable behavior and reactions to how matters have been handled.
Unfolding unwanted behavior
Rather than just asking about having been exposed to harassment, the survey contains three harassment categories and examples are given for each category.
Unwanted sexual behavior – e.g. being exposed to images or jokes of a sexual nature, stalking (online or physical) and persistent improper staring.
Bullying/harassment of a non-sexual nature – e.g. harassment based on personal traits such as gender, age, disability etc., spreading of rumors and deliberate exclusion from information and meetings.
Violent or aggressive behavior – e.g. verbal or non-verbal threats of violence and screaming directly into someone's face.
Violent or aggressive behavior – e.g. verbal or non-verbal threats of violence and screaming directly into someone's face.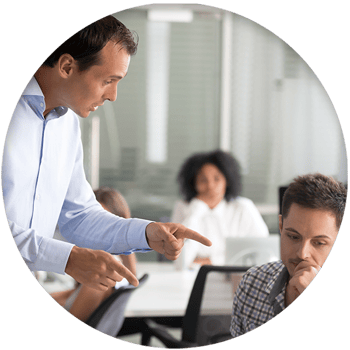 Witnessing
Harassment surveys should not rely on the victims feeling safe to share their stories, nor should it neglect to capture stories of harassment that happened to employees who have since left (perhaps due to harassment). By asking if employees have witnessed any unacceptable behavior, you get a much more detailed picture of the situation and you help promote the fact, that, as a witness, you have an opportunity (and obligation) to act.
Acting
Our harassment survey follows up on how victims (and witnessed) reacted to the unwanted behavior. If the incident(s) was reported, we ask how the matter was handled and if it was not reported, we ask why. It is especially important to uncover if there is a fear of retaliation within the organization.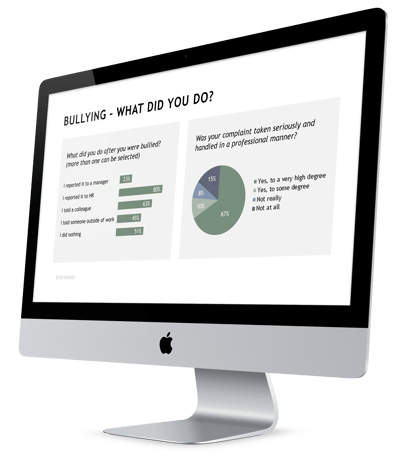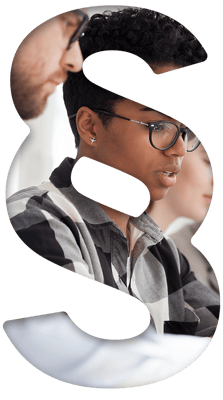 Update your company policy

A policy on harassment does not have to be complicated, but it must be clear, accessible, and up to date. It should contain clear definitions on what behavior that is seen as harassment in your organization and how to react if you are the victim or witness of unwanted behavior that violates the policy.
Be sure that your employees know how to report unwanted behavior. And make sure, employees are confident that harassment complaints would be dealt with in a fair and professional manner.
At Ennova we can help you create an up-to-date workplace harassment policy tailored to your company's needs.


DEALING WITH HARASSMENT

A structured and disclosed approach to complaints on harassment is vital. In our experience it is important to share as much as possible about your procedures in the company policy, as it will build confidence in those who may be concerned about stepping forward.

At Ennova our experienced Leadership & Team Development Consultants advice on how to set up procedures and train HR in handling harassment issues. The training includes:


How and when to react after receiving a complaint
How to handle confidentiality
How to deal with complaints where the accuser wants to remain anonymous
How to ensure a fair procedure for all parties
How to handle cases with insufficient evidence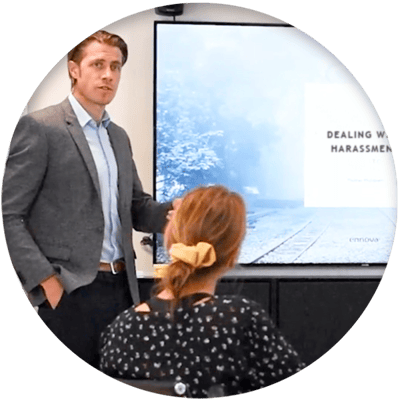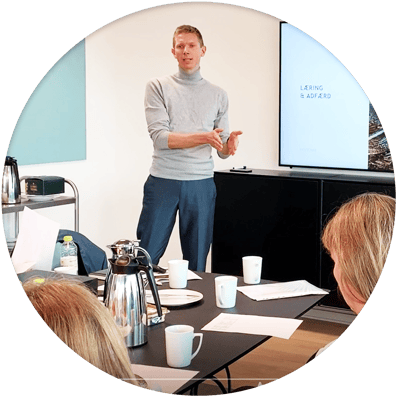 Change the culture
Your employees will most likely not be reading your harassment policy thoroughly – if at all. Hence, an available and updated policy will not be enough if your survey results show, that you have a harassment issue. This is most often an expression of a derailed culture in the workplace.

Ennova can help you address this culture through training. We recommend two versions of mandatory training - one for employees and an expanded version for your people leaders. People leaders must be prepared to handle their enhanced responsibility to ensure, and promote, a harassment-free workplace – which is one prerequisite for a psychological safe working environment.

The training will include facilitated discussions on how each of us may perceive the same behavior in a different way. Ennova has also developed a frame for dilemma-dialogues, that helps change behavior in the team and the organization. Team dialogues on what harassment is and what it is not and what is in the gray-zones strengthen the preferred culture. And most importantly – they discuss how to act if the boundaries are exceeded.
Learn more about ennova's ex solutions
We improve your employee experience through proven, concise and engaging advisory. We believe, that change happens from the bottom up. That is why we empower and engage your managers and teams to get things done. From Employee Engagement surveys to 360° feedback, through pulse surveys and WPA to the entire employee journey.

Diversity & Inclusion
Measure, understand and improve your D&I with quantitative insights, expert assessment or training modules.



People Analytics
Connect business objectives to your talent agenda. Translate your business strategies into talent priorities and relevant people metrics.


Your data is safe with us
Tightened regulations require raised attention to confidentiality and data security. With Ennova you can calm your security representatives. All your processes are compliant with General Data Protection Regulation (GDPR). We have been ISO27001 (security) certified since 2012. We pass annual ISAE 3000 and SOC 2 audits without remarks.

Can I help you?
If you have any questions regarding workplace harassment, please feel free to contact me.
Henrik Børsting, Senior Advisor, Head of Wellbeing:
E-mail: hbo@ennova.com, phone: +45 22 67 29 92