Is your team pulling in the same direction?
Are your team meetings productive and meaningful?
Do you want to create even better patterns of team cooperation?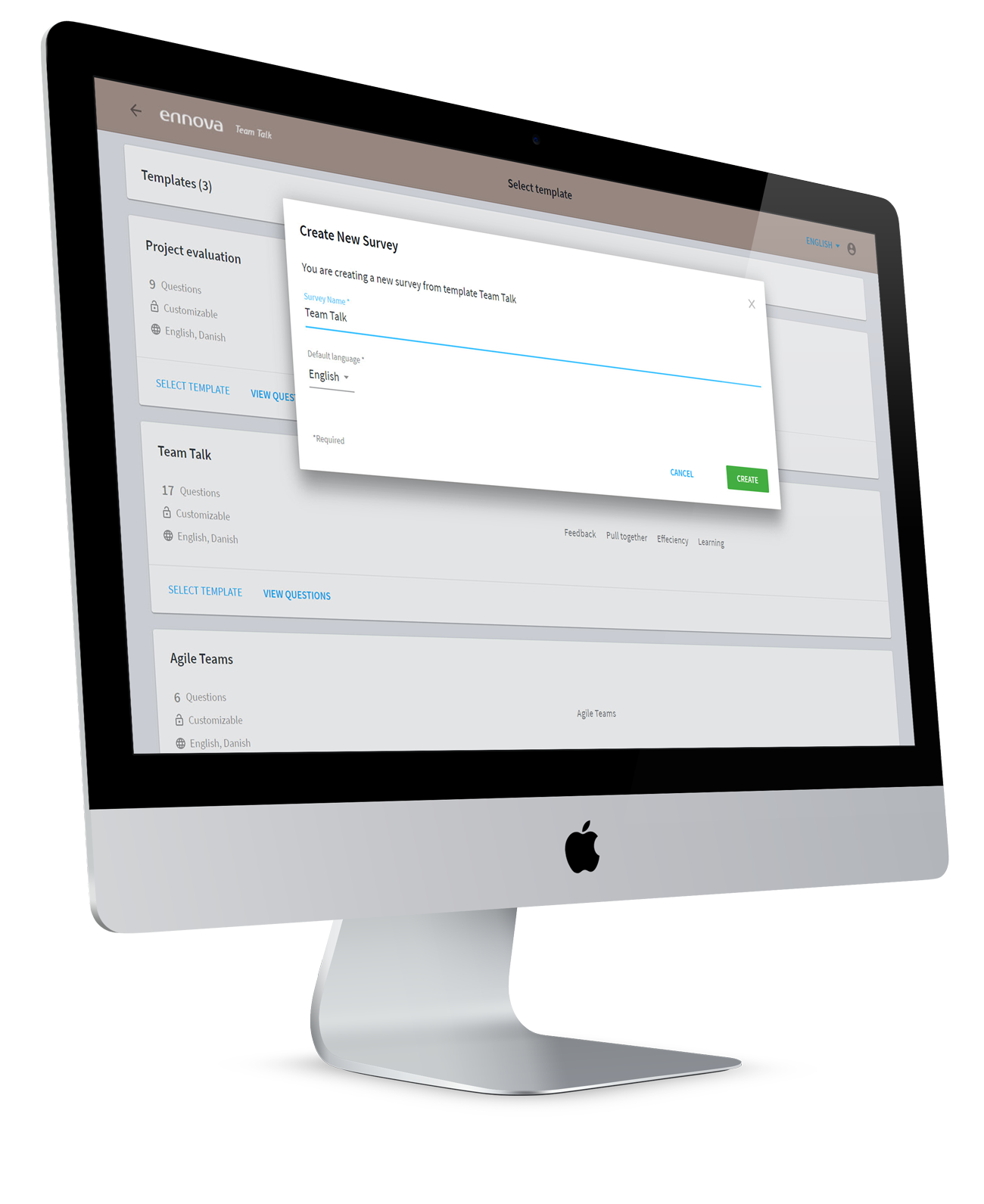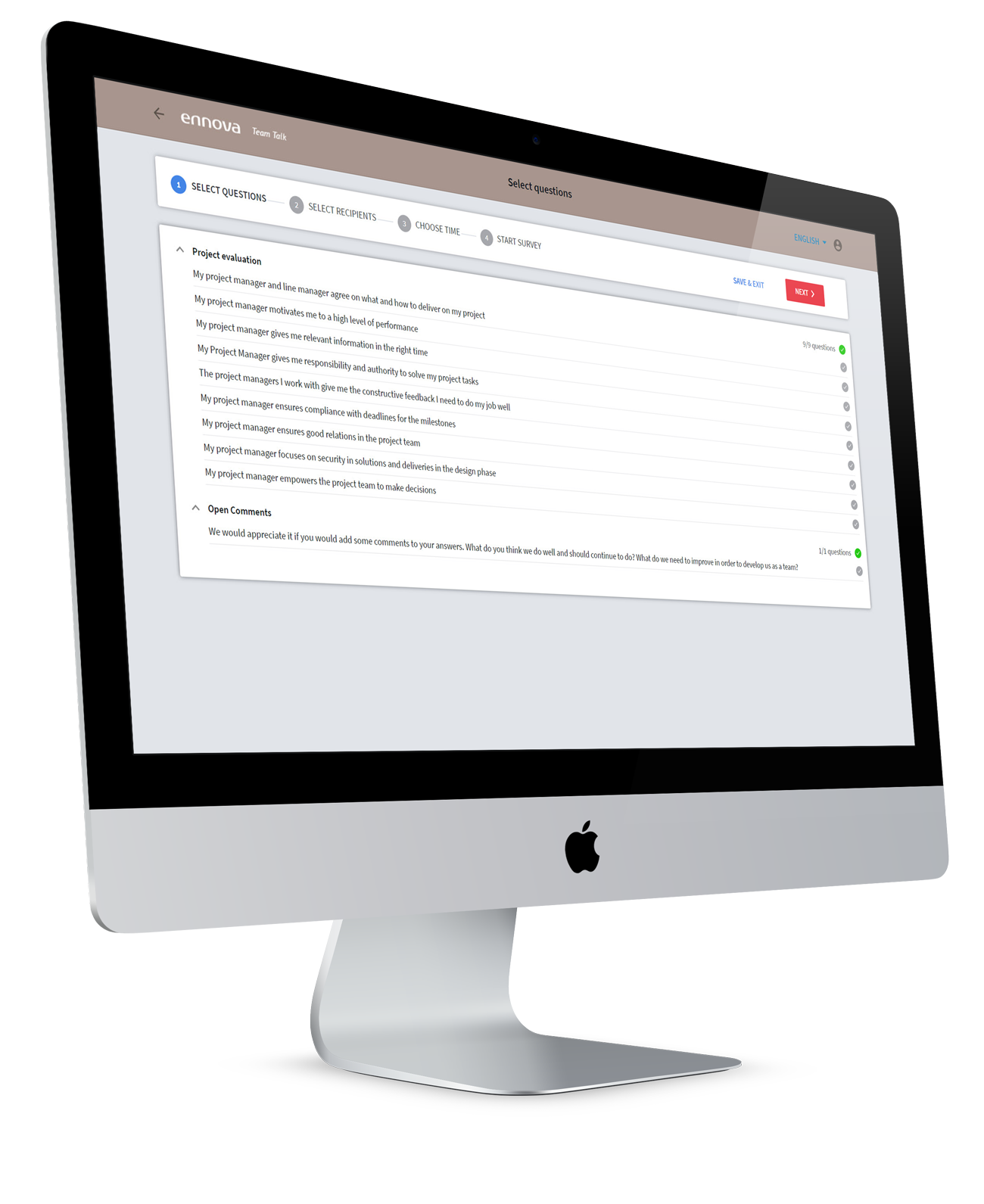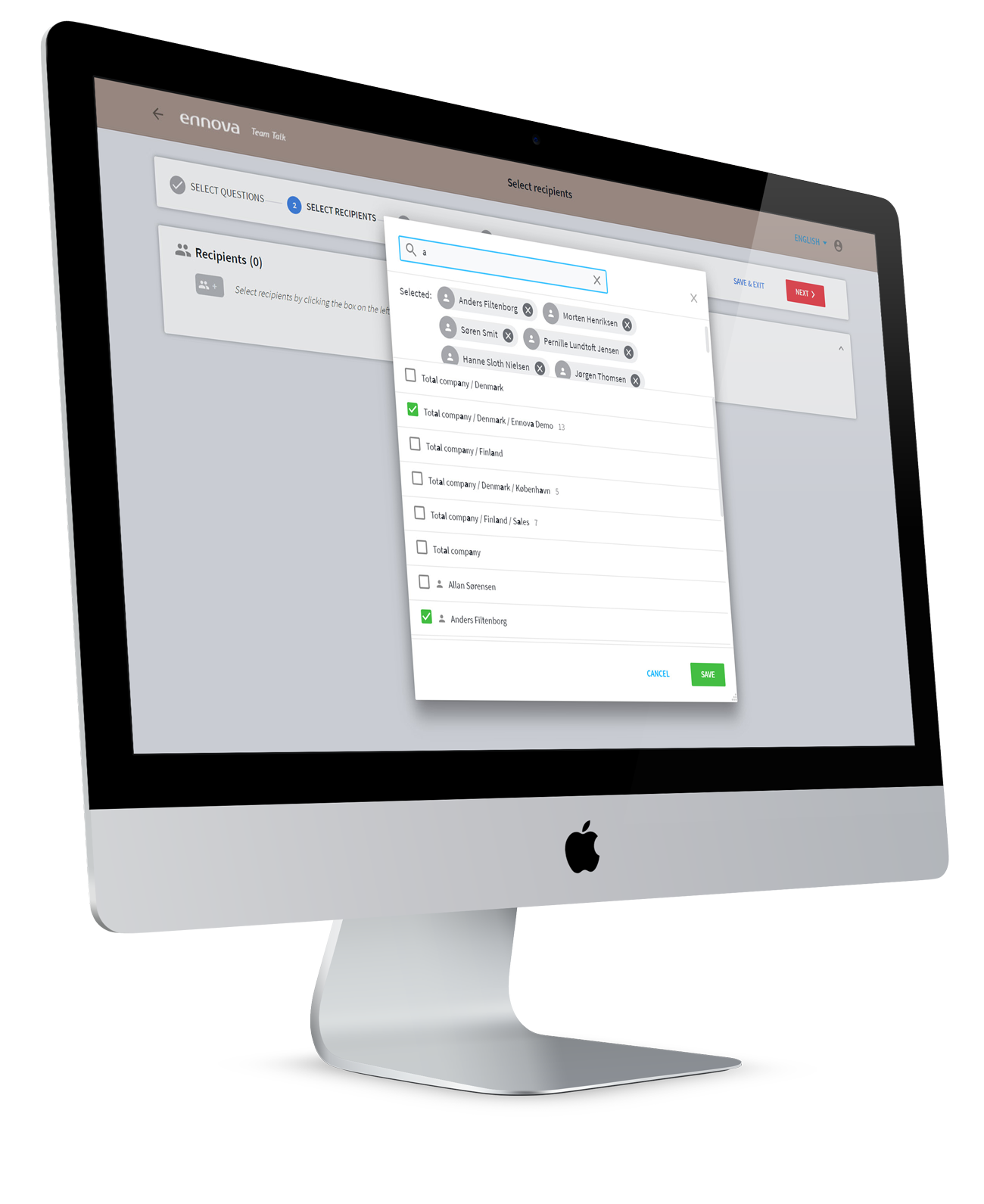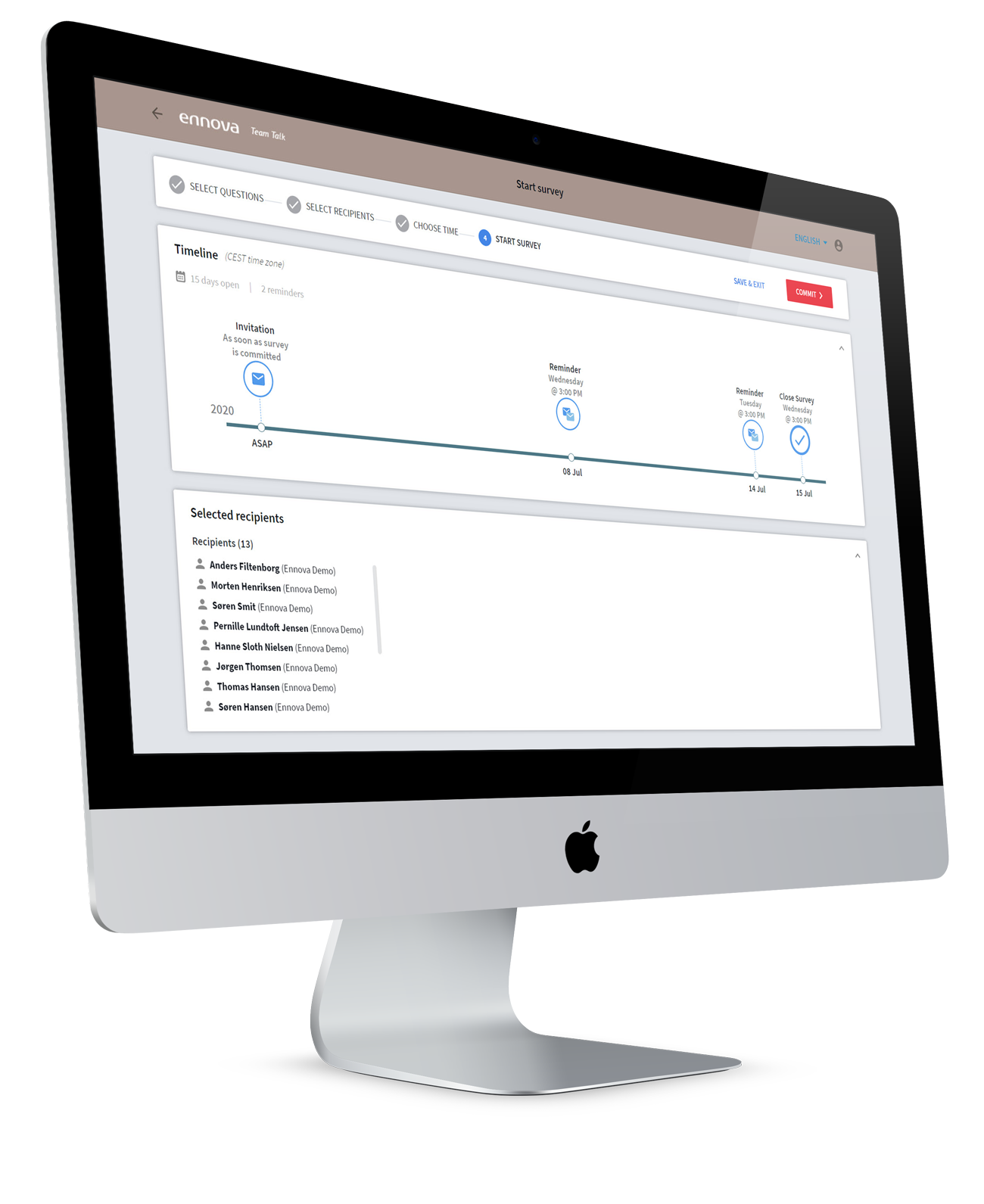 Based on data …
Good teamwork is a prerequisite for both well-being and the ability to create results in the organization. When collaboration in a team is challenged - either among team members or in the relation between leader and team - the consequences are often low commitment, unsatisfactory performance and high employee turnover. We often see, that data from e.g. an engagement survey, leadership team survey or Team-Talk uncover leaders and teams with collaborative challenges.
This is where our Leadership & Team Development consultants comes to the rescue. They are leading experts in combining data insights and team development activities to deliver tangible results.
… anchored in everyday life
It is our experience that learning and development happens when you apply the right learning approach for the situation at hand. Therefore, we base our training on Action Learning and behavior change research.
At Ennova we work with teams and units at all levels and across organizational silos. With fact-based insights from the survey we help streamline and qualify the subsequent follow-up and development process. When this is in place, the foundation for obtaining synergies in the team's work is in place. A typical team development process often involves:
Team leadership
Active companionship
Group dynamics
Clarity of tasks and responsibilities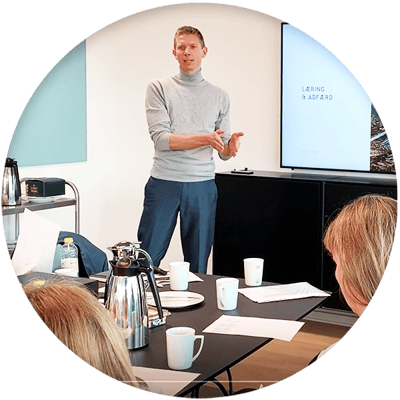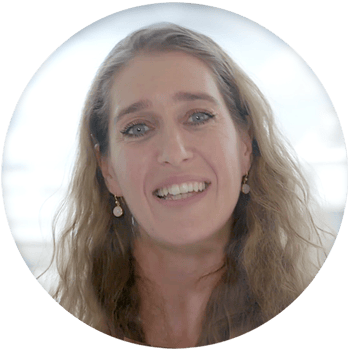 Pension Danmark
"We have gained a significant improvement in collaboration and communication within our team. And the leadership development coaching sessions have been focused and yielded the best results."
Diana Uldal Koubti, Team Leader, Pension Danmark
Leadership Team Development
33 % of time spent in meetings in the team is perceived as unproductive and a waste of time. The effectiveness of executive teams is of great importance for the organizational efficiency and commitment of both employees and managers. A strong, cooperating executive team is crucial for the cooperation across functions, as well as for the implementation and execution of the company's overall strategy.
With the framework of Direction, Alignment & Commitment we help your executive team establish a common leadership language which serves as a catalyst for development and change.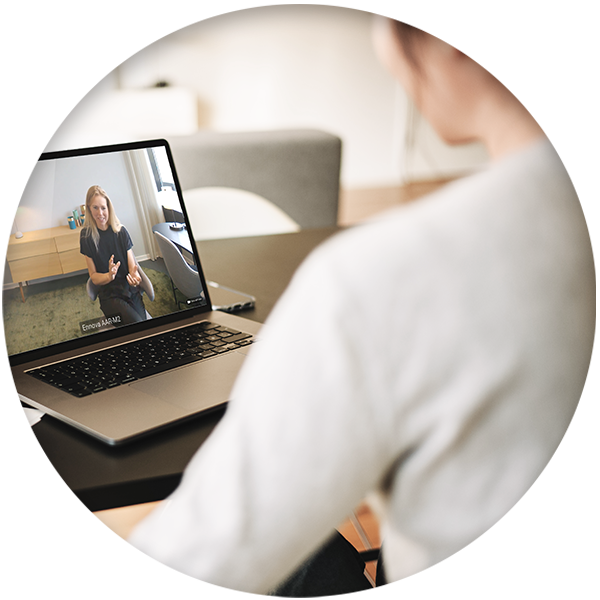 Fast Track
Accelerated leadership development
Fast Track is our accelerated leadership development approach for your leaders who receive a low score or need support to develop in their leadership role. Combining coaching sessions with in between applying and practicing new learning, Fast Track improves the personal leadership quality and supports the follow-up process within a short time frame. By involving immediate manager and HR you are ensured optimal impact, alignment and support.
Training customer-centricity
Get your people onboard
No CX improvements will happen unless your people are onboard. New insights require adjustments or changes in processes, competences and behavior. Ennova's highly experienced Leadership and Team Development consultants are experts in training and developing employees and managers in becoming more customer-centric.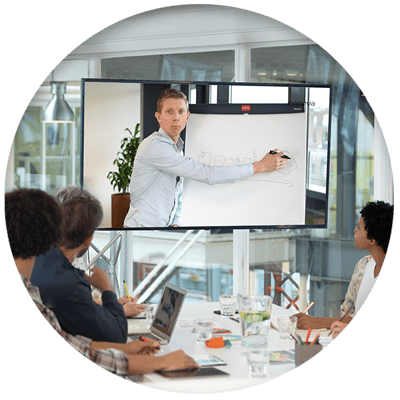 The Ennova Suite
– your one point access to all your EX applications

From results to sustainable change. The Ennova Suite is developed with and for some of the world's best organizations and is your one touch access to all your Employee Experience needs. From Employee Engagement to 360° feedback, through pulse surveys and WPA to the entire employee journey. Tap into our experience and explore the Ennova Suite today.
Book a free demo and see the suite in action.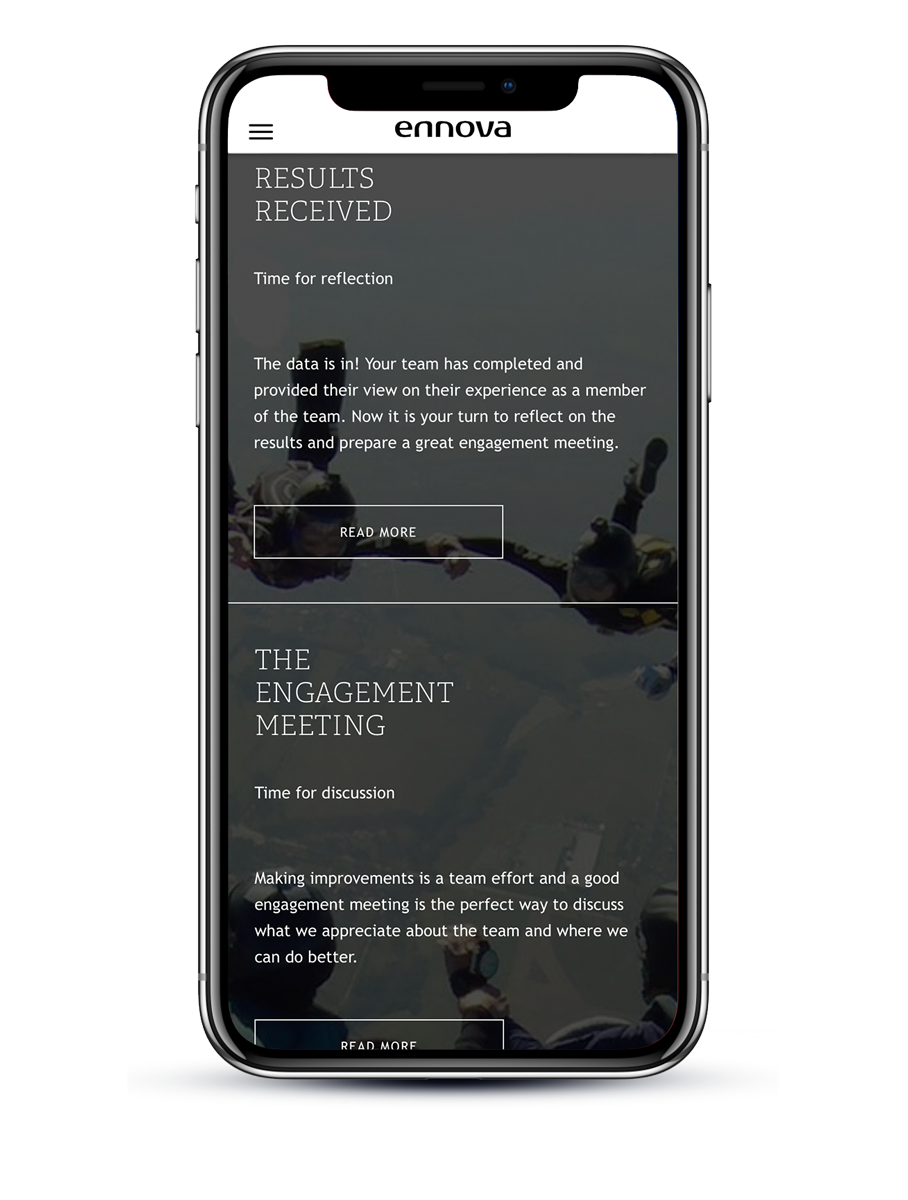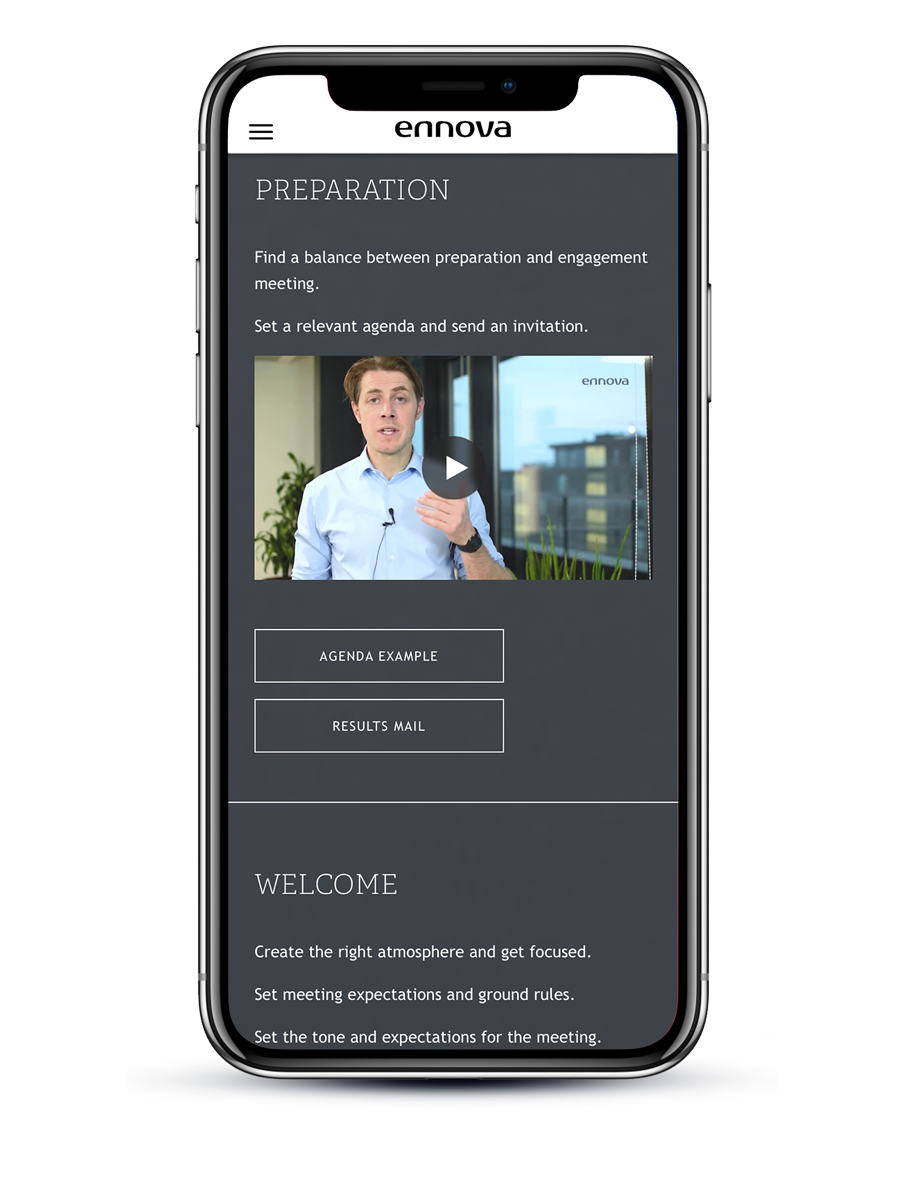 Ennova EX Knowledge Center
– delivering value to your organization
Want to keep momentum and reduce time to action? Then combine your employee experience insights with our EX Knowledge Center. Here your leaders gain access to different tools and inspirational material from our own Leadership & Team Development experts.
Videos and downloads help inspire and deliver hands-on advice on how to convert pulse and survey insights into sustainable change and even more engaged people.
Learn more about our Leadership & Team Development
We help HR and senior management improve leadership based on data and proven insights. We support your organization in the follow-up. We conduct training and workshops and help enabling change in low scoring units. Furthermore, we help you address organizational issues uncovered in the survey with consulting services tailored to the specific situation.

Employee engagement survey
Built around human behavior to help you engage and empower your people to perform and take action.



people analytics
Connect business objectives to your talent agenda. Translate your business strategies into talent priorities and relevant people metrics.


Your data is safe with us
Tightened regulations require raised attention to confidentiality and data security. With Ennova you can calm your security representatives. All your processes are compliant with General Data Protection Regulation (GDPR). We have been ISO27001 (security) certified since 2012. We pass annual ISAE 3000 and SOC 2 audits without remarks.

Need more info?
If you have any questions regarding Fast Track, then contact me, and I will get back to you.
Thomas Phillipsen, Senior Leadership Consultant, Leadership & Team Development:
E-mail: thp@ennova.com, phone: +45 31 19 20 18
Want to learn more about team development?