Do you too often experience uncoordinated leadership team meetings with unproductive discussions and unclear agreements?
Does your leadership team experience difficulties finding common ground and setting a clear direction?
Does your leadership team have a hard time executing fast and agilely enough?
Develop leadership team efficiency
33 % of time spent in meetings in the leadership team is perceived as unproductive and a waste of time. The effectiveness of executive teams is of great importance for the organizational efficiency and commitment of both employees and managers. A strong, cooperating executive team is crucial for the cooperation across functions, as well as for the implementation and execution of the company's overall strategy.
At Ennova we help improve your leadership team's efficiency and strengthen their ability to produce shared Direction, Alignment and Commitment (DAC). This ensures a truly operational focus from the beginning and helps the team members
create:
Direction: Agree on engaging and clear common objectives and tasks for the team
Alignment: Ensure the right match of the shared direction with collaboration, processes and organizational structures
Commitment: Take shared responsibility for common objectives and agree and the how, when and about what the team does to involve the organization in order to get everyone onboard
Leadership team assessment
Measure the efficiency of your leadership team
Our approach to the efficiency and development of leadership teams is based on research showing that leadership team success depends on the team's ability to establish a shared Direction, Alignment and Commitment (DAC) as starting point for generating results.
As a leadership team, you gain insight into your ability to produce shared DAC. The survey provides you with a data-based shortcut to understand your leadership team's strengths and development points. The results are thus a solid foundation for the upcoming development process.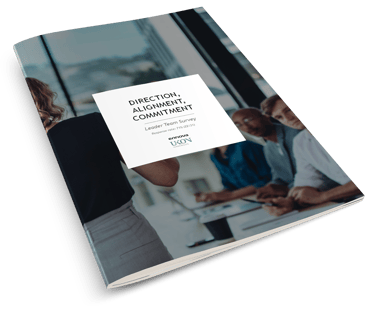 In close cooperation, Ennova and UKON have developed a leadership team efficiency survey based on among other things UKON's PhD research project regarding the development of effective leadership teams (by Anders Trillingsgaard). Combined we unite market leading expertise within organizational surveying with profound leadership experience and senior consultancy profiles.
Leadership Team Training
Considering the leadership team's starting point and the organization's goals, we design a development program addressing the identified challenges (e.g. based on the Leadership Team Assessment). E.g. a Leadership Team Development course consist of:
Workshop introducing framework and methods – discuss the concrete strengths and development points of the leadership team in question
A Leadership & Team Development consultant participate in a leadership team meeting. The team receive feedback on their leadership practice + obtain tangible tips and tricks for development
Individual coaching. Possibility for each leadership team member to address own challenges and receive feedback on own behavior
Help design and facilitate meetings and discussions with employees in order to leverage DAC
When you create a common understanding of the team's strengths and challenges, ensure that topics that are not otherwise discussed are addressed, and show your personal commitment, you are already well on the way towards becoming a cooperating team.
Esbjerg Municipality



"It was actually a bit of an eye opener for us in the management team that we internally might have neglected giving feedback. Neglected to give each other feedback on how we work together, on how we succeed with things, and to keep each other committed in relation to what we create together."
Ole Lerke, Headmaster at Bohrskolen, Esbjerg Municipality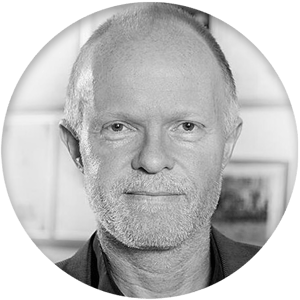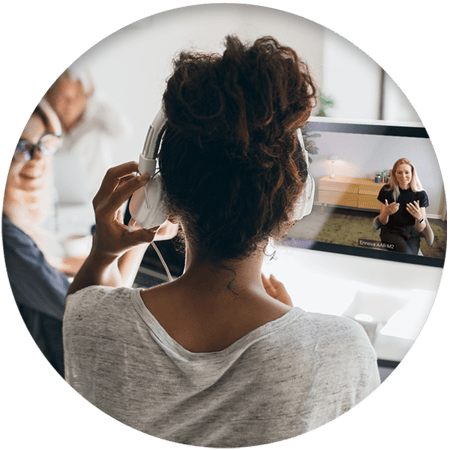 HR Business Partner Training
Drive organizational competitiveness and create value for employees and organization
By combining data, relevant tools and processes we help train your HR organization to position itself as preferred partner to drive change and deliver business results. A highly effective execution setup for easy deployment and scale ensures both local and global reach through a combination of on-site and virtual training.
Fast Track
Accelerated leadership development
Fast Track is our accelerated leadership development approach for your leaders who receive a low score or need support to develop in their leadership role. Combining coaching sessions with in between applying and practicing new learning, Fast Track improves the personal leadership quality and supports the follow-up process within a short time frame. By involving immediate manager and HR you are ensured optimal impact, alignment and support.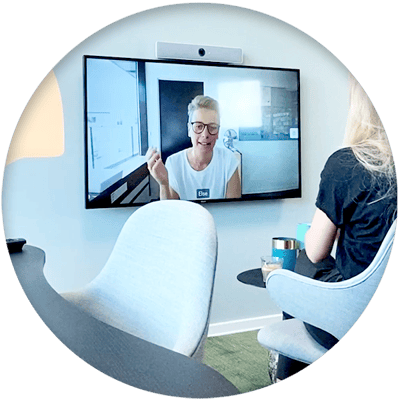 Learn more about our Leadership & Team Development
We help HR and senior management improve leadership based on data and proven insights. We support your organization in the follow-up. We conduct training and workshops and help enable change in low scoring units. Furthermore, we help you address organizational issues uncovered in the survey with consulting services tailored to the specific situation.

Team Development
Good teamwork is a prerequisite for both well-being and the ability to create results in the organization.

Leadership Development
Let us help you combine data insights and leadership development activities to deliver tangible results.
Your data is safe with us
Tightened regulations require raised attention to confidentiality and data security. With Ennova you can calm your security representatives. All your processes are compliant with General Data Protection Regulation (GDPR). We have been ISO27001 (security) certified since 2012. We pass annual ISAE 3000 and SOC 2 audits without remarks.

CAN I HELP YOU?
If you have any questions regarding Leadership Team Development, then contact me, and I will get back to you.
Thomas Phillipsen, Senior Leadership Consultant, Leadership & Team Development:
E-mail:thp@ennova.com, phone: +45 31 19 20 18
Want to know more about Leadership Team Development?