Often, it is the workplace assessment that uncovers a derailed culture when it comes to sexism. In such cases, we often see managers duck for cover with statements like: "The numbers are not representative – I have never seen nor heard it – someone's a little sensitive!". A natural defensive mechanism since it is certainly unpleasant to have to deal with issues in your own ranks. Keep reading and get tips for what you can do as a manager.
We could start by incorrectly assuming that, when there is feedback indicating the presence of unwanted sexual conduct, something is being done about it. In relation to the above, you have probably figured out that even though that should happen, this is not the case in reality. Policies and half-hearted items on the agenda are not enough to handle a derailed culture. You can also see this when looking at the social debate on the issue. If real change is to take place, there is no easy way – it requires working with the culture!
Social norms – why is it so difficult?
Culture operates at different mutually-connected levels in society, and we strive for patterns and integration since we do not like being outside the community . Within a professional area, the culture could be "It has to go the distance". If this professional group is strongly represented in its collaboration with other professionals, the culture will spread.
When a culture is derailed, there are common perceptions and assumptions that must be pointed out and then unlearned. Then, new ways to collaborate must be learned, (Kurt Lewin i Duus, G.,Husted, M., Kildedal, K., Laursen, E., Tofteng, D. red., 2012, Aktionsforskning). In order to talk about perceptions and assumptions, it is important that psychological security is established as well as a culture where you feel safe to offer feedback and say no when someone violates your boundaries, (Bäckström & Berg, 2021, Få gang i den feedback der gør dig til en bedre leder, Mandag Morgen). Psychological security is the belief that you will not be punished or humiliated for talking about your experiences or mistakes, (Edmonson, A., 2018, The Fearless Organization).
How do we identify sexism?
The mandatory workplace evaluations most often offer partial insight into the extent of the problem, however more frequent and more detailed surveys provide a better point of departure for the organization and send a signal to the employees that the subject is being prioritized and taken seriously. A confidential employee survey can uncover offensive sexual conduct as well as the extent to which employees experience general sexual discrimination with respect to processes, promotions, recognition, etc. This is usually the best place to start in order to get an idea of the extent of the problem – if there even is a problem.
---
Fundamentally, sexism is prejudice or discrimination based on gender. We know that, in general, women are more exposed to this than men when it comes to offensive conduct:
The gender imbalance is also reflected by the fact that the share of women exposed to unwanted sexual conduct increases from 12% to 17% if we only look at those under 45. 6% of all women are currently working at a workplace where they were exposed to sexual offense (Data collected by Ennova in Q1 2021, n = 557). Therefore, there is also potentially a theme here of saying no to an offensive culture. However, this is not synonymous with saying that sexism is primarily about offensive conduct towards women.
---
As a manager, you play a special role
It is important that managers understand their position of power and effect on the department, thus minimizing the risk of conducting themselves in a way that could be perceived as offensive. For example, a manager should not joke by saying: "Sexual harassment is just a pat on the shoulder which was aimed too low!" Managers should therefore be very attentive to their own language and should perhaps also be trained in handling conflict escalating and conflict de-escalating communication, psychological security, conflict management and difficult conversations. Furthermore, it could be advantageous to have a management network or a coach to spar with about their own role in the department.

While structural sexism requires an effort across the organization, the immediate manager has the primary responsibility when the employee measurement shows unwanted sexual conduct. This is the most serious variant of sexism, and it is based in a derailed culture. Very few people go to work with the goal of offending others – nonetheless, it happens again and again. Offensive conduct is a problem for the person who feels offended, for the one who is being offensive, for the workplace as well as for the colleagues who witness the incident. Everyone has the duty to prevent sexism – including offensive behavior – however the manager must lead the way.
The common third – the dialog on how we are together
Most managers and employees know that their organization has a policy on the area, but very few know what it actually says. If there is an organizational initiative, then often it is the policy and the guidelines that are reviewed – and then that's that! This is not good enough!

We can start by talking about the existing policy and how it actually manifests itself in our everyday lives. How would unwanted sexual conduct – or sexism – look if we discovered it in our organization? Another helpful alternative is to play a dilemma game, where we talk about a common third instead of talking about situations at work where you end up exposing yourself or each other – again, in order to establish psychological security. The dilemma game thus facilitates a dialog on our different experiences and limits with respect to what we consider acceptable conduct. The game makes our own and our colleagues' conduct and opinions clear.
Examples of sexism from the dilemma game
Six people are eating lunch. Peter says to Suzanne: "A big of lipstick would look good on you, then you could look like the girl in the poster behind you". The others laugh. What can Suzanne do? What can the colleagues do?
In a nursery, it is natural to hug the children when they are sad. Jacob does not like that his colleague Emma hugs him when he shows up at work – and during the day she strokes his back when they are in the kitchen. What can Jacob do? What can the colleagues do?
Anna finds that her boss, Michael, often looks at her body when they are in meetings. Anna is very concerned about wearing unrevealing clothing to work. What can Anna do?
It is critical that you, as a manager, initiate a process where you can SEE actual actions and changes. In this regard, it is important that you:
Know your rules and guidelines

Differentiate between internal and external efforts

See HR and the Works Committee as important resources
And finally: As you can see from the above process, there is no focus on the offending person – or the person who was offended – but on the overall culture and how everyone can work together to improve it.

In the end, it is not about individuals – and the manager should not start a witch hunt for individuals during such processes. Unfortunately, we see this often – a simple and very well-intentioned piece of advice is to change strategy and too zoom out and look at the culture, rather than to zoom in on individuals.

A case
In an international company, 4% of the employees had experienced sexism either from a colleague or manager. The majority had experienced it more than once. In a department, the manager planned the following process:
Training yourself and your team leaders

in the role they play in working with culture, in handling sexism – as well as being aware of the power balance and how they may and may not act as managers.

Activating the employees prior to the workshop where they all watched videos, read articles and participated in quizzes so that they could be informed about – and open up to – the language involved in sexism in a constructive way.
Workshop

with open dialog on what sexism is and dialogs on specific dilemmas from a dilemma game and discussions of good practice and initiatives for changing the culture going forward. Furthermore, the role of witness is considered – including the responsibility you have as a witness to react to sexism.

Activating the employees after the workshop

where everyone has thought about what they learned and what they would want both managers and employees to focus more on in the future.

Ongoing follow-up

work

through workshops, dialogs in the department and 1:1 – where the individual has the option of sharing their thoughts on what they would want.
First published in the magazine 'Ledelse I udvikling' no. 3 by Dansk HR
Authors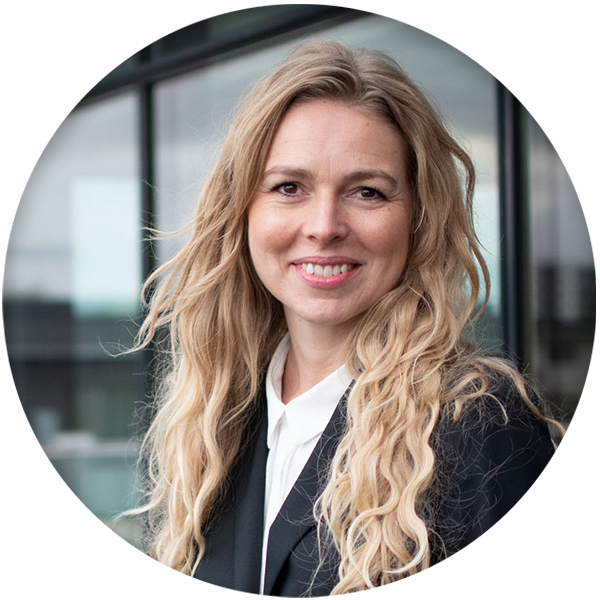 Lærke Gelineck Berg
Senior Leadership Consultant,

Leadership & Team Development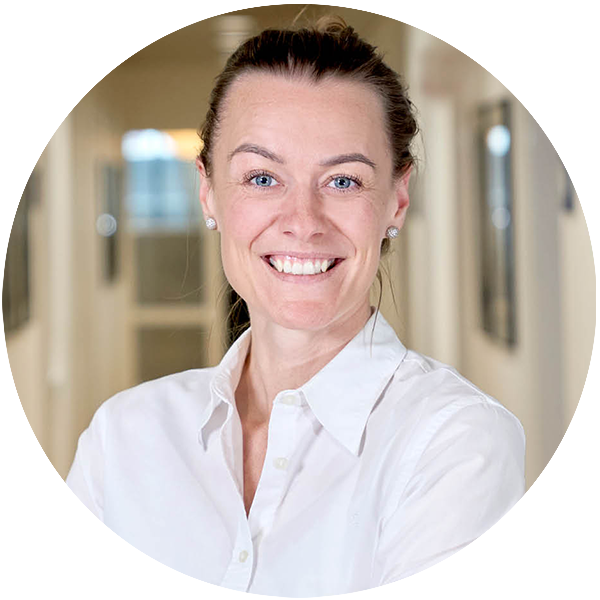 Stephanie Semay bäckström
Director, Leadership & Team Development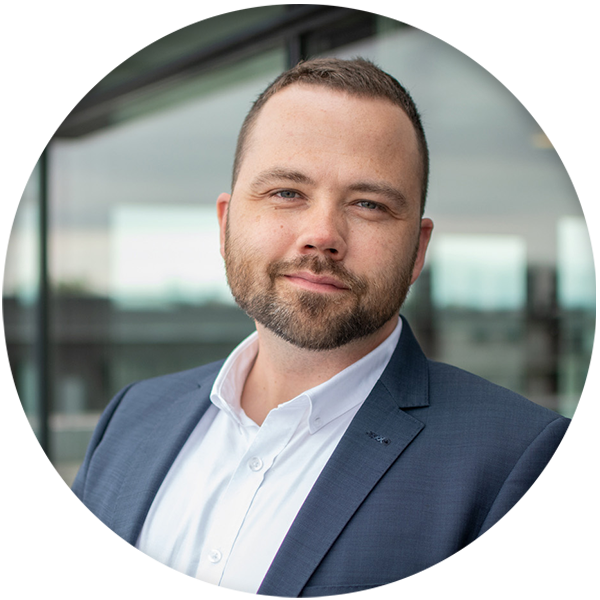 Morten Hartvig Berg
Head of People Insights, Business Development