The book "Mastering Employee Experience – 16 specific steps to take in your EX transformation" is written by Søren Smit, business development director, together with Thomas Vestergaard and Morten Henriksen, respectively the CEO and Executive Officer and Commercial EX Manager at Ennova.
How high on the strategic agenda are the employees in your organization actually – if you really think about it?
The book "Mastering Employee Experience" asks this question because, even though most people agree that employees are critical to the success of the organization, only a minority of companies actually prioritize employee experience at the very top of the strategic agenda. The often-used expression "employees are our most important asset" frequently becomes a kind of self-delusion. Download a free extract of the book here.

"The book can simplify the work of the HR manager because it helps generate overview and insight into the different professional disciplines and areas. The book also offers a specific illustration of how your EX transformation plan could look from year 1 to year 3."
- Søren Smit, main author and business development director at Ennova.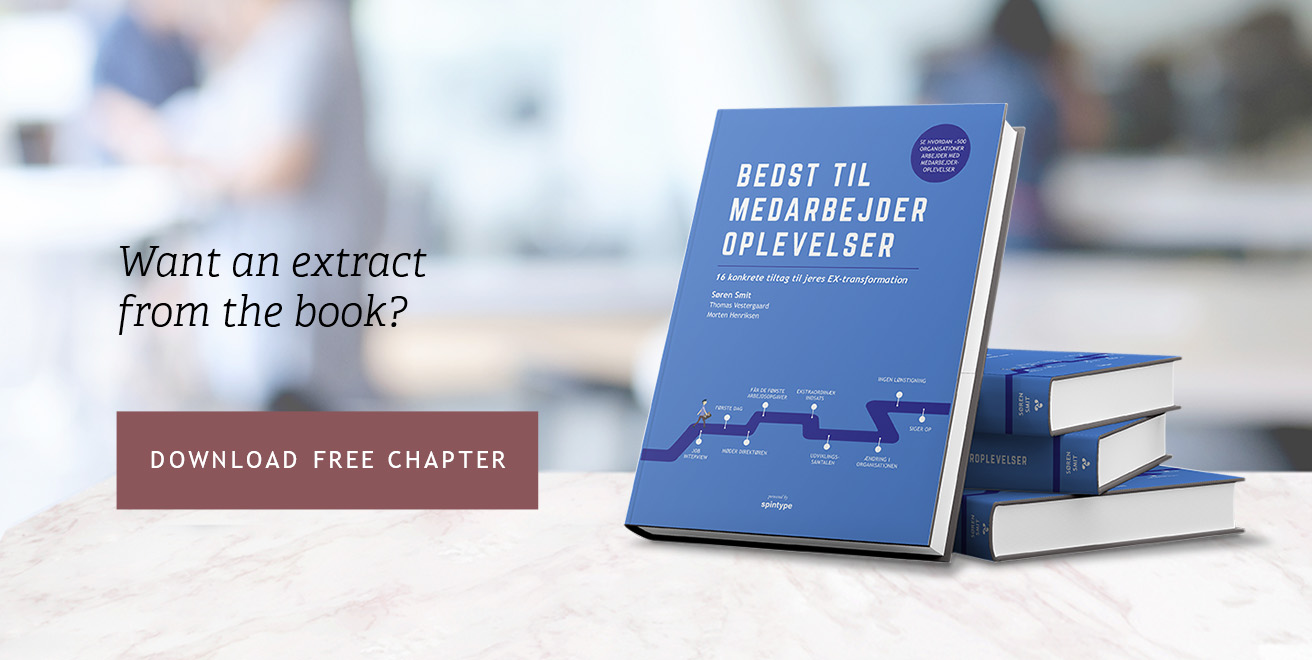 The organizations are entering an era where employees are becoming the new customers and where excellent employee experience is becoming the new focal point. Therefore, in the very least, employee experience should be considered just as important as customer experience and financial results.
Read brief description of the book here

Employee experience is a complex discipline to master. Many talk about it, but few companies have started working with it. Therefore, the book gives HR and top management 16 specific initiatives for implementing a transformation of employee experience over a 3-year period. This is strongly inspired by the successful customer experience transformations which were carried out over the last 5-10 years.

"This area must be addressed quickly right now, and a new position must be adopted. Otherwise, new generations, talents and the best managers and employees will move to more attractive workplaces – those that prioritize employee experience above all else."
- Søren Smit, main author and business development director at Ennova.
Affects the day-to-day top and bottom line across a minimum of 8 dimensions
The book will help you gain insight into how the EX area affects your daily top and bottom line across several different parameters – from sickness absence and resignations to better innovation, willingness to change, customer experience and sales.
Just 1/5 of the companies have specifically included employee experience as one of their top 3 strategic priorities, but the organizations need to change this if they want to enjoy continued success on the market. This would also mean more planned rather than random employee experiences across the employee journey through the organization.

"Today, there aren't many companies that have planned employee experiences to support the culture they are striving towards and which are necessary for being a winner on the market. This book is a convincing argument that this is what companies should be aiming for, in part so as to improve their bottom and top line."
- Thomas Hedegaard Rasmussen, SVP Digital & Automation, People & Culture, Vestas.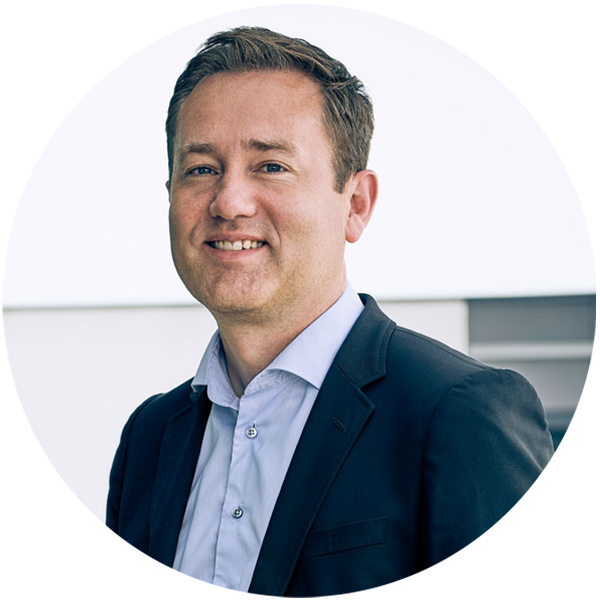 The book's main author
Søren Smit is passionate about employee and customer experience. Søren is head of Ennova's EX and CX business development and has also published the book "Professional Customer Insight – the Difference Between Financial Success and Failure." He has worked for over 10 years with customer experience as a director and as the person responsible for establishing a data- and analysis-driven CX culture as well as a transformation of the customer experience at TDC Group, one of the largest telephony, TV and internet suppliers in the Nordic countries.